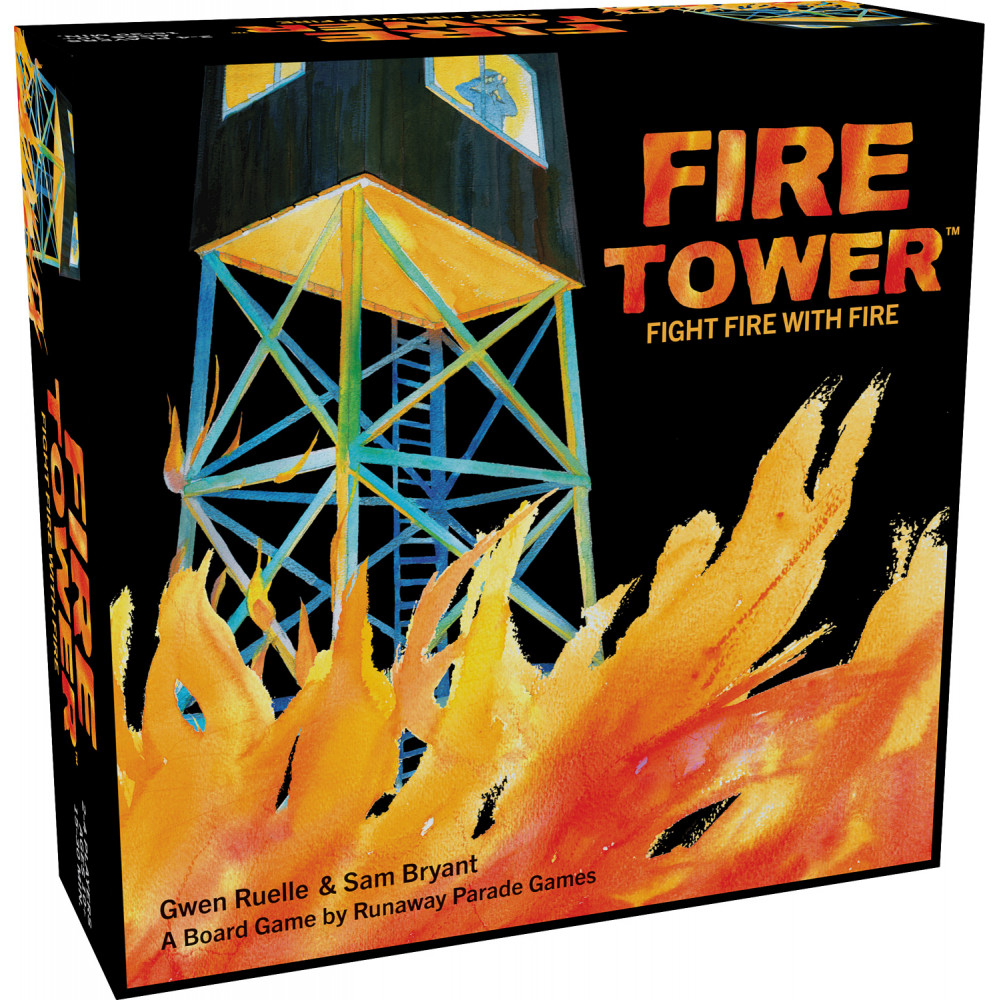 ---
Product Media
Fire Tower
Fire Tower is a fast-paced, tactical pattern-laying game that takes 15-30 minutes to play. You must protect your lookout tower from a rapidly spreading forest fire. Dispatch smokejumpers and fire engines to combat the blaze and construct firebreaks to fortify your tower.
But there is a twist! In Fire Tower, you also take on the role of nature. Harness the power of the wind to push the blaze towards your opponents and unleash an arsenal of fire cards to take down their towers before they can reach yours.
 2-4 players, ages 14 and up
Harness the power of fire and wind in this easy-to-learn strategy game - beautifully illustrated with vibrant watercolors to create a highly tactile experience. Take on the role of nature with the power of fire, wind, and water as you use fire tokens to spread a raging fire across the board. Skillfully deploy the cards in your hand to gain tactical advantage and keep your tower safe from the flames. With ever-shifting environmental factors, players are forced to switch up their tactics and experiment with varied strategies. Gameplay is easy-to-learn but difficult to master since each play through feels like a fresh experience. Includes 1 Quad-Fold Game Board, 135 Plastic Fire Gems, 1 Printed Cloth Gem Bag, 24 Wooden Firebreak Tokens, 1 Wooden Flame Meeple, 1 Custom Marbleized Eight-Sided Wind Die, 60 Bridge-Sized Cards, 1 Weathervane Card, 3 Tower Ablaze Cards, and Complete Instructions. Recommended for 2-4 players, ages 14 and up.