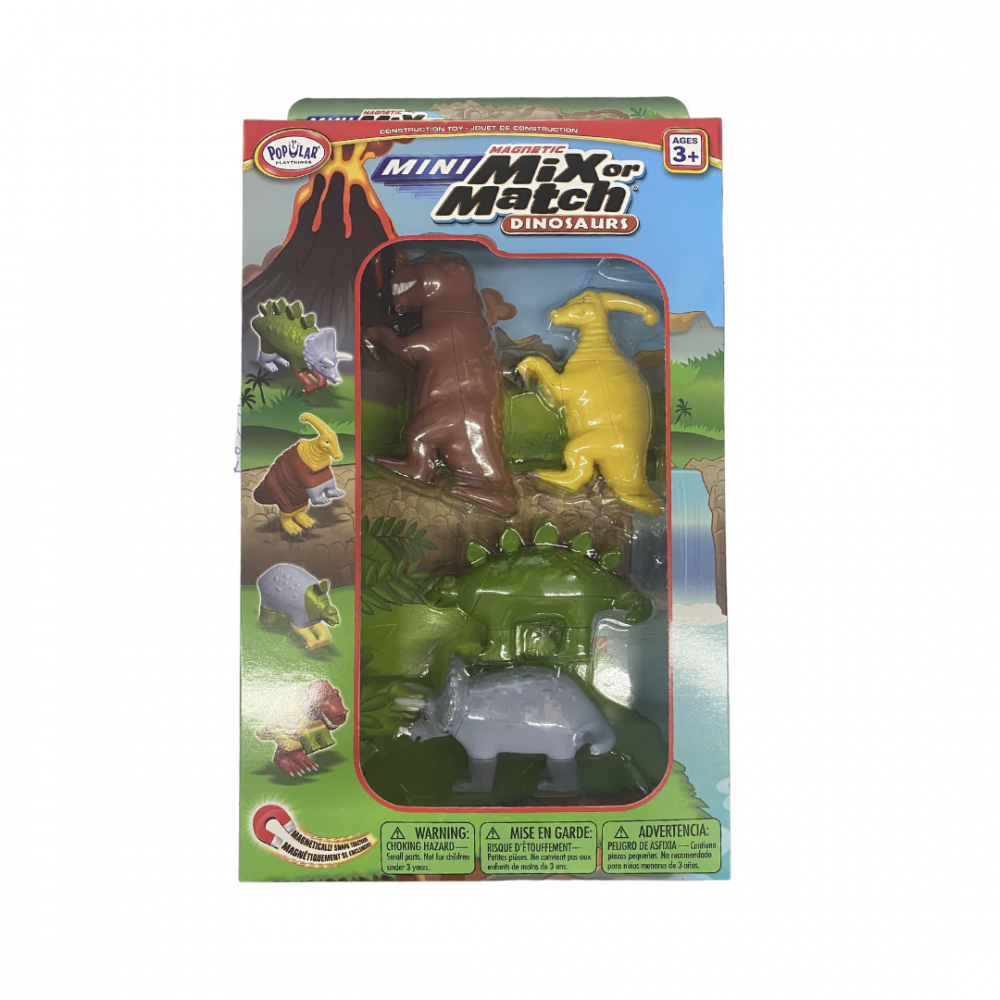 ---
Product Media
Mini Magnetic Mix or Match Dinosaurs
Put them together and take them apart again and again!
Stegosaurus, triceratops, parasaurolophus and tyrannosaurus rex
Magnetically builds 100+ different combinations!
For ages 3+
Magnetic Fun for Little Ones:
Build the four dinosaurs included with the strong magnetic connections or mix and match the pieces to create silly new animals. All the sets in this line are interchangeable, expanding the fun!
Safe Magnetic Play:
Our magnetic locking system makes assembly a snap and the durable, safe pieces are designed to last through years of play and won't crack or expose the magnets.
Create Never-Seen-Before Animals:
What do you get when you cross a stegosaurus and a triceratops? What would you call this animal? What would it eat? How would it walk? Giggles galore with these imagination-inspiring sets!
Perfect for Little Hands:
Large pieces are safe for little ones and putting them together is great fun for children ages 3 years & older. They easily snap together with the magnetic connections to make the ultimate crazy animal!
Learning though Play:
Popular Playthings provides educational, award-winning STEM toys that encourage learning, creativity, social interaction, and imaginative fun for boys and girls.